DYAS film - Film faced plywood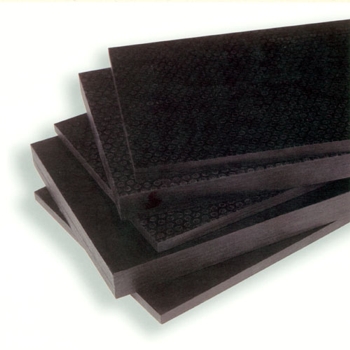 Water-resistant DYAS FILM is made of many plies of rotary-cut beech veneers glued together with a phenol-formaldehyde adhesive. The grains of adjoining layers are at right angles to each other. The surface is covered on both sides by a phenolic film and its edges are painted with a protective water-resistant coating.
DYAS film
is a health harmless plywood complying with the E-1 Class of formaldehyde escape according to ČSN EN 717-1.
Application:
DYAS Film is mainly used in the building industry for the production of building elements. It is also widely used for the production of containers, railway carriages, poster surfaces, agricultural constructions, for shuttering and as a flooring in the trucks and trailers.
Thickness:
9, 10, 12, 15, 18, 21, 25, 30 mm
(special thicknesses on customers' request)
Gluing:
Class of gluing 3 (AW 100) - ČSN EN 314-2 - can be used in unprotected exterior areas according to ČSN EN 636-3
Dimensions:
1 250 x 2 500 mm
1 500 x 2 500 mm
(cut-to sizes on customers' request)
Quality:
PN 8/DY/97 - water resistant plywood with phenolic film finish
Type:
A) antislip / smooth
Moisture:
6% to 12% (at the time of delivery)
Surface:
Surface is covered with a phenolic film of cca 150g/m2
Thickness

Number of plies

Approximate volume weight

Thickness tolerance

Bending strength 
(surface veneer grain orientation)

(kg/m3)

(mm)

lengthwise

crosswise

9
5x/7x
780 - 810
+0,2/-0,5

60,0 N/mm2

30,0 N/mm2

10
7x
12
7x/9x
15
9x/11x
+0,2/-0,7
18
11x/13x
21
13x/15x
+0,3/-1,0
25
15x
27
15x
+0,3/-1,2
30
17x
Product Sheet:
Declaration of Performance:
Reference: